Career Origin Blog
We hope you enjoy our Career blog, where you will hear from our industry experts, Resume Writers, Career Counsellors and Business Leaders on various career development topics from resume writing, cover letters, Government applications, job hunting tips, interview guidance, career planning, career options, and opinions on industry training and university degrees. We will also tackle the more challenging topics such as applicant tracking systems, overcoming the overqualified label, ambition versus ability, successfully working with recruitment agencies and job-seeking advice. Enjoy reading articles on the relevant calendar and social celebrations (such as Christmas, Easter, Halloween and Australia Day) and fun facts about working life, job hunting for all ages, including school leavers, university graudates and seasoned professionals.
If you have any further questions remember we are just a message or phone call away.
Fun Facts About Resumes
Read this and you might discover some interesting facts about resumes and CVs, the history of the resume, how they started, how they became popular and how they formed an important part of everyday working life and careers!
Australia Day 2023
Time for Reflection, Celebration and Respect - Australia Day 2023. We pay our deepest respects to all indigenous Australians, their elders past, present and emerging.
Hiring a Professional Resume Writer
Hiring a professional Resume Writer is an investment in your future and your career. We engage professionals throughout our lives - accountants, lawyers, tradesmen and trainers. A professional Resume Writer can assist and support you in achieving your career goals.
How to Write an ATS Compliant Resume
ATS is used to shortlist resumes, taking a lot of the hard work away from humans. If you are not aware of ATS and how this can impact on your job search, your applications can be met with deafening silence. Your candidacy will disappear into cyberspace.
Resume Writing for School Students
Finding a job when you are just starting out can be daunting! Even with minimal work and life experience, a resume is an expectation of many employers. Career Origin can help job seeking school students write their very first resume.
How to Write Your Resume Like a Pro
Get your resume to the top of the list! A top rated resume is critical during a competitive job market. Read up on the latest professional resume writing recommendations.
Careers and Coronavirus!
Much like many other historical events, such as the death of Princess Diana and 911, COVID-19 will go down in history as one of those experiences in life where you will always remember where you were living, working, studying or travelling when this all went down. You will never forget the significant people in your life and the changes and sacrifices you had to make to survive emotionally and financially.
Toxic Boss Syndrome
Have you found yourself working in a role where you get an uneasy feeling from your boss? You can't quite work out their behaviours, but something is just not right? Unfortunately, it's very common for a Manager or business owner to be completely incompetent as a leader.
Job Hunting Over Christmas - Top 10 Tips!
For some employers, the quiet period over the holidays can present an opportunity to dedicate time to recruiting, while others are trying to fill a newly created role in time for the new year. Although, having an impressive resume and relevant industry experience is essential, this could be your golden ticket to moving up the list!
The Worst Job Seeking Advice
When I was young and starting out in my career, I had the lowest self-esteem. I didn't like myself. I hated the way I looked. I was shy and easily intimidated by extroverts and those in superior roles. I left school in Year 11 after some terrible career advice which entailed not pursuing my passion.
Tell 'em The Price Son!
Tell 'em the price son! Do you remember that ad? It's from a while back, but there's an important message in this very old advertisement. You cannot throw prices at customers without ensuring they fully understand the value associated with your product or service. That is why in this ad, they rave on about all the benefits and inclusions before they tell you the actual price!
Our Youth Need Support, Not a Kick
This week I met with John who was beside himself about his son Adam. Adam left school at age 16 and now age 18 hadn't been doing a great deal 'according to Dad'. Not lifting his weight. Doesn't have any goals or direction. Just grunts, eats and sleeps.
Fun Facts About Working Life
Read this and you might realise how good we have it here in Australia! Also some random fun facts and interesting data are mixed in to give you an insight into how other countries operate!
Labour Day / May Day
Most think the term 'work-life balance' is something new, however, it has been around for much longer than most of us could have imagined. In Australia, 1st May (commonly known as May Day and Labour Day) signifies the commencement of the eight hour working day, which was brought about by a union movement in Melbourne during the 1800's.
School Leavers - How to Job Hunt and Find Meaningful Work
In this section we will focus on students entering the workforce, fresh after graduation from college, University or the completion of their ROSA (Year 10) or HSC (Year 12). As students embark on their career journey, it can be a daunting task, often without a plan or a map.
Is a career change on the horizon?
Lots of situations and experiences lead people to change their course. Young people often change jobs as they try to determine their preferred career direction and seek to progress their career.
Interview Tips
This is a huge waste of the recruiter's time and resources. And let's face it – they have the power to progress or not progress your candidacy. So many candidates think an interview can be chanced.
Career Planning - Are You Overqualified?
Have you ever been told you were overqualified? And thought to yourself "What the hell?" There is this label floating around in the world of recruitment many job seekers do not fully understand. Being classified as overqualified can destroy every opportunity in your job hunting endeavours
New Year - New Career
New year resolutions are the most commonly talked about issue leading up to the new year. You have probably heard the chatter and what's hot on the wish list for 2019; happiness, peace, weight loss, quitting bad habits, moving house, improved fitness, saving goals, travel, a new career…… and the list goes on.
Is a Uni Degree Enough?
If you read Part One of this series, you will be up-to-speed on what is required to nail a job upon the completion of your HSC ...... or for a part time role while completing your University Degree! However, there will be a hoard of students transitioning straight from HSC to University, who have a plan to focus only on University studies. Some will have a specific career path in mind, others not so much.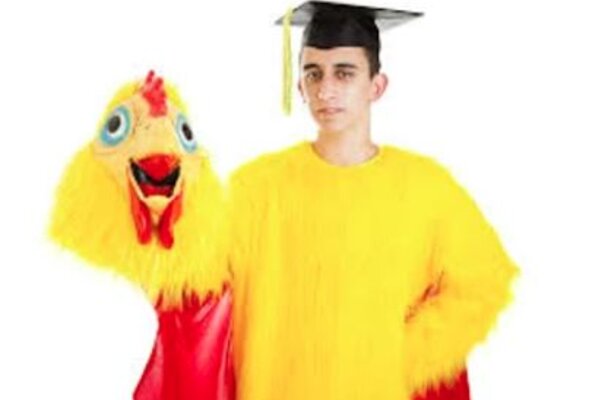 Overcome the Overqualified Label
Recruiters will often think to themselves that an overqualified candidate will cost their company money, because the candidate will quickly move on when a better offer becomes available and that there is more to the story about why that candidate is applying for this role.
Working with Recruitment Agencies - Part 2
When looking for employment, whether that be re-entering the workforce, seeking a new opportunity or finding a role which is a promotion, the way you present yourself to the people hiring on behalf of a company is just as important as when you attend the interview itself.
Working With Recruitment Agencies - Part 1
Recruitment agencies often seem to get a bad rap. Sometimes the negative feedback is warranted, but mostly the comments I see reflect a limited understanding of the role a recruitment agency plays in the job seeking world.
Show Your Worth
Often when we start a new job, or land the job of our dreams, we can quickly become so motivated and eager to impress that we can easily slip into some bad habits. Trying super hard to please everyone can often end with the opposite result and leave you unnoticed and unrewarded.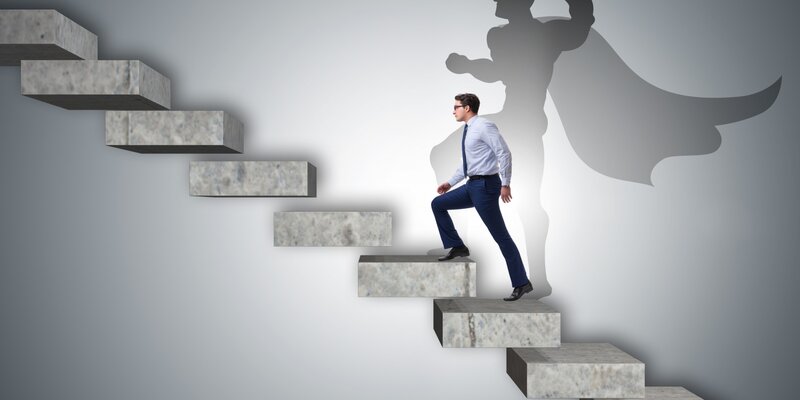 Ambition Vs Ability
Does your ambition exceed your ability? Or do you know someone who always seems to brag about what they are going to do with their life and how they are going to conquer the world? Do you find yourself smiling out of politeness? Do you find yourself nodding your head in agreement, but secretly thinking "Yeah right, whatever you reckon!"
Stay-At-Home Parents Returning to Work
Many of us will be confronted with barriers throughout our life. How we deal with these and how effective we are in personally overcoming these challenges, is more important than the barrier itself and why and how it came to be.
Does Your Name Shape Your Career?
When people are expecting a baby, the name is among the most popular subjects for discussion. Picking a name can be stressful, can cause arguments, and can be controversial. Or, it can be a no fuss, streamlined, and safe option. A non-event really. It all depends on your taste and what is important to you.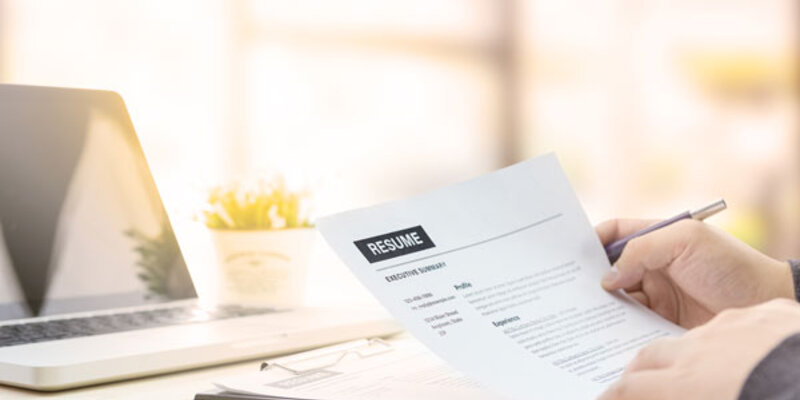 Resume Writing - Why go Professional?
Look at resume writing as an investment into your future and your career, much like undertaking professional training and self-development. It can help your application stand out! And shows potential employer your dedication to getting that job!
Bringing Halloween to the Workplace!
Halloween is just around the corner, a tradition that has grown in popularity among Australian families. With the date rapidly approaching, festivities and traditions are around - like dressing up, carving pumpkins, and trick-or-treating. Some communities decorate, competing against one another for the best home exterior, the best witches, pumpkins, and the best lolly giveaways.
Life Goals..........Learning to Ride!
One of my life goals was to obtain my motorbike/riders licence. Embarking on this personal challenge was an exciting and nervous time! I couldn't wait to achieve a personal goal I had longed to achieve for as I can remember!  The experience was well worth it. Here is an insight into my two day Riders Course!
How do you want to be remembered?
This week I celebrated my birthday. I turned 40. My birthday got me thinking…….. It made me think about how I don't feel or act my age. It made me think about how much energy I have. It made me think about what I have left to give in this world. It made me reflect on the time I have wasted