Working with Recruitment Agencies - Part 2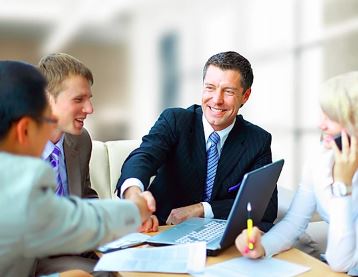 When looking for employment, whether that be re-entering the workforce, seeking a new opportunity or finding a role which is a promotion, the way you present yourself to the people hiring on behalf of a company is just as important as when you attend the interview itself. As a job seeker you need to take some responsibility for how your job hunt is progressing.
Here are our top seven tips for developing and managing your recruitment agency relationship:
1. Efficiency: Do the all the hard work for your Recruitment Consultant. If responding to a job advertisement, respond thoroughly but succinctly. Follow instructions i.e.: if the ad requests a cover letter then provide one. I have met HR Managers who have culled based on a candidate's failure to provide a cover letter when one was requested. Why? Because clearly the candidate cannot follow instructions. Ensure you only apply for positions which you are genuinely qualified for. Have referees ready to go. Provide an up-to-date resume.
2.Courtesy Call: Make a quick phone call. Find out the name of the person recruiting. Introduce yourself and use this as an opportunity to ensure your application has been received. Your call could draw attention to your resume which was sitting unnoticed in an inbox of hundreds. Recruitment Consultants speak with many candidates daily. If you have had a positive conversation, follow up the next day with a brief email to thank the Consultant for their time and to gently remind them of your interest in the role. On the other hand, if the recruitment Consultant has called you, answer your phone and return phone calls.
3. Can Do: When a Consultant makes a request, ensure you fulfil this as quickly and efficiently as possible. Treat the recruitment company as the employer – turn up on time, dress appropriately and take appropriate documents with you such as ID, resume and copies of qualifications. It could be as simple as fulfilling a request for your resume in Word format, so it can be uploaded to the agency database. This is a common request among agencies, and requires a basic typed version of your professional resume detailing your work history to ensure your skills and abilities can be quickly identified in comparison to other candidates.
4. Mental image: It is a common known fact that we all having different learning styles. One person has a great memory, another has an aptitude for verbal learning methods, and the next person has a visual learning style. Remember that Recruitment Consultants are human beings too. They cannot possible remember every single conversation and person they come into contact with. So, create that mental image for the Consultant. Call to arrange a time to meet in person. It will not only help you to be remembered but presents a professional and motivated image of yourself.
5. Flexibility: When you receive an invitation to interview, be as flexible as possible. Remember, Consultants have a great deal to get through in any one day and need to be as efficient as possible in filling the role. Being indecisive about your availability will only complicate matters and present you as being disorganised. This may frustrate the Consultant. If you have applied for a position or several positions, plan out your week ahead so you can give a prompt availability timeframe when you receive that all important call. Be prepared to be flexible, accept feedback good or bad and take on board suggestions.
6. Interview: We have many tips and techniques available on our website, and can provide one-to-one interview coaching, however, rule of thumb for an interview is to be your authentic self. Do not go over the top. Be natural in your presentation, your responses and ensure you outline what you can bring to the role. Top notch interview performance does not come naturally to everybody. You may be overcome with nerves or feel very unsure of what to expect. Then speak up and say so! The interviewer will most likely put you at ease and you can then focus on addressing questions with excellent answers rather than worrying about the sound of your heartbeat.
7. Follow Up: If you have had an interview with a Consultant, follow up within a reasonable time frame. If you were told you would be receiving a response within a week, wait a week before calling. However, your follow up call can be an important reminder and a step toward securing that role. If you are unable to reach your Consultant directly, then a quick email is always well received.
So there you have it. Seven tips on how to develop and sustain your relationship with your Recruitment Agency! Keep in mind that all relationships require input from both parties, so you must gauge the response you receive from your agency. If you are not satisfied with your progress, then perhaps that agency doesn't have matching positions in which to place you. The answer: sign up with several recruitment agencies. If have a strong skill set to offer, then there will be an agent and an employer out there for you. Here at Career Origin Headquarters we are strong believers that there is a job out there for everyone!
BOOK NOW