Vice President
Job Description
The role of a Vice President (otherwise commonly referred to as General Manager) is to assist the Managing Director and the Board of Directors to design the company's overall mission, values, and strategic goals. The Vice President oversees the performance of Senior Directors, Managers and Department Heads. Contributes to sales innovations, business development, and profitability. Evaluates the company's goals and formulates plans to correct issues. Manages daily operations and revenue generation, assisting in achieving financial goals. Manages the company's finances, identifying ways to increase revenue and decrease costs, analysing financial reports, and preparing operating budgets. Maintains an awareness of competitors, expansion opportunities, customers, markets, and new industry developments and standards. It can be quite a broad role depending on the business. Vice Presidents can work in various businesses in different industries across public, private, and charitable sectors.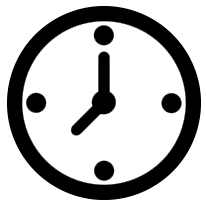 Hours
Although a Vice President may have set office hours, they will often work outside of regular business hours and on weekends. They are also required to travel when working in larger national and international companies.

Qualifications
In a Vice President role, you will most likely need a combination of practical experience, formal qualifications, sales experience, team leadership skills, financial and business management expertise and perhaps knowledge of a particular industry, product or service.
If you are starting out or looking to upskill, consider courses such as;
Formal qualifications in Business

Formal qualifications in Business Administration, Accounting and/or Team Leadership

Bachelor of Applied Business (Management)

A Bachelor's degree in business, economics, finance, marketing, or a related field

Expert knowledge or qualification of the industry or company you are working in

5-10 years experience in your industry

Leadership and managerial experience
To gain experience you may like to apply for positions in Sales, Marketing or Business Management and progressively develop enough knowledge and experience in a particular company or industry.

Attributes
Adaptability

Ambitious

Charismatic

Competitive

Devoted

Eloquent

Friendly

Inquisitive

Open-minded

Organised

Persuasive

Punctual

Resourceful

Team player

Key Skills
Developing growth strategies

Managing and nurturing relationships

Networking

Researching

Writing and presentation

Advice

Negotiating

Future Prospects
If you see yourself somewhere on this list it gives an insight into future career opportunities or an opportunity to glance back on how far you have progressed.