Strategic Planning Manager
Job Description
The role of a Strategic Planning Manager is to collaborate with Executives and Management to develop long range strategic goals for the organisation. Such goals may include identifying and reviewing pricing and market trends, monitors business climate, leads business initiatives, pilots programs and make recommendations for adjustments and modifications. The Strategic Planning Manager can oversee company financials, processes, procedures and collaborate with business administration to produce plans that are profitable. The Strategic Planning Manager also serves as negotiator with third parties for potential mergers or product acquisitions.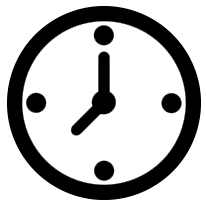 Hours
Althought a Strategic Planning Manager may have set office hours, they will often work outside of regular business hours and on weekends.

Qualifications
In a Business Management role, you will most likely need a combination of practical experience, formal qualifications, sales experience, team leadership skills, business management expertise and perhaps knowledge of a particular industry, product or service.
If you are starting out or looking to upskill, consider courses such as;
Formal qualifications in Business or Marketing
Formal qualifications in Business Administration, Accounting and/or Team Leadership
Bachelor of Applied Business (Management)
A Bachelor's degree in business, economics, finance, marketing, or a related field
Expert knowledge or qualification of the industry or company you are working in
At least five years experience in the industry or acting as a consultant on major strategic planning projects
To gain experience you may apply for positions in Sales and Marketing or progressively develop enough knowledge and experience in a particular company or industry.

Attributes
Adaptability
Ambitious
Charismatic
Competitive
Devoted
Eloquent
Friendly
Inquisitive
Open-minded
Organised
Persuasive
Punctual
Resourceful
Team player

Key Skills
Developing growth strategies
Business administration
Business forecasting strategies
Managing and nurturing relationships
Networking
Researching
Writing and presentation
Advice
Negotiating

Future Prospects
Business Development Managers have the opportunity to grow into higher-level management and specialist roles, especially if they develop detailed knowledge of a specific product, or service or the company operations. They should always demonstrate advanced problem-solving skills through the development of improved processes and procedures and long-term strategic planning. If you see yourself somewhere on this list it gives an insight into future career opportunities or an opportunity to glance back on how far you have progressed.
Strategic Planning Manager
Key Account Manager
Project Manager
Small Business Owner