Operations Manager
Job Description
As an Operations Manager you will play a leading role in managing the production of goods and/or the provision of services. Operations Managers oversee business activities and their efficiency. Their role may comprise of leading operations in a variety of divisions or departments (depending on the business)— from human resources, stock control, finance, information technology, warehousing, production and manufacturing. Operations Managers are often on the shop floor supervising operations therefore they are actively involved in recruitment and training while developing policies, procedures and processes for how a department operates. They are responsible for actively seeking out process improvements and ensuring compliance with quality control.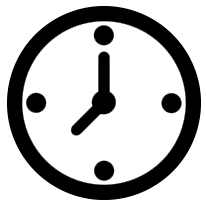 Hours
Although an Operations Manager may have set office hours, they will often work outside of regular business hours and on weekends.

Qualifications
The pathway to becoming an Operations Manager typically involves a combination of education and on-the-job experience. Most Operations Managers have completed an undergraduate degree and have at least 3-5 years of experience. Their qualifications may include:
Undergraduate Degree in Business Management or Administration
Masters of Business Administration (MBA)
Formal qualifications in Business
Formal qualifications in Business Administration, Accounting and/or Team Leadership
Expert knowledge or qualification of the industry or company you are working in
To work your way up to this role gain as much experience in business as you can. First-hand knowledge of how different parts of businesses operate will aid you in developing strategies and processes later as an Operations Manager.

Attributes
Approachable
Cheerful
Communicator
Devoted
Discerning
Efficient
Integrity
Interpersonal
Intuitive
Procedural
Thorough

Key Skills
Developing operations strategies
Day-to-day operations
Products and distribution
Quality assurance
Budgets
Recruitment and training
Health and safety
Leadership

Future Prospects
Having such a broad business background, there are several career paths and advancement opportunities that you can take as a Business Operations Managers. They should always demonstrate advanced problem-solving skills through the development of improved processes and procedures and long-term strategic planning. If you see yourself somewhere on this list it gives an insight into future career opportunities or an opportunity to glance back on how far you have progressed.