Board of Directors
Job Description
The role of a Director who sits on a Board (often referred to as the Board of Directors) is to follow the company's constitution and ensure the success of the company. The duties and liabilities for Directors and Officers are governed by the Corporations Act 2001, (Australian law) which sets out the way a company should be operated with the Director demonstrating their duty of good faith, care and diligence and remain impartial in making financial and non-financial decisions. The Board has a legal obligation to act in the best interests of the company by promoting its success for the benefit of its members (guarantors who own the company, employees, customers, the community, and any other relevant stakeholder). The Board of Directors help to establish the company's vision, develop a mission, and undertake strategic planning. They will often have the task of recruiting and appointing a qualified CEO. They will develop a budget and manage processes and controls to ensure there is enough funding available for activities and plans. Directors also have a legal duty to maintain company filing and reporting obligations.
As per ASIC, the Australian Government Website (as of March 2022)
In Australia to be a Director of a company, you must be 18 years of age and consent to taking on the role and responsibilities of a Director. If the company is a proprietary company (has 'Pty' in its name) it must have at least one director, who must ordinarily reside in Australia. Propriety companies that engage in crowd sourced funding must have at least two directors. If the company is a public company (doesn't have 'Pty' in its name), it must have a minimum of three directors, at least two of whom must ordinarily reside in Australia. Public companies must also have at least one secretary, and the secretary must reside in Australia. Please refer to the ASIC website for more information on the roles and responsibilities of a Director / Board of Directors.
Salary Pay Range
The average remuneration for sitting on the board can range from $50K pa - $500K pa and it depends on many factors such as whether the company is publicly listed on the ASX200, an unlisted and profitable business, the industry/sector, and whether it is private, charitable, not-for-profit or Government. Your pay may also depend on wehther you are a non-Executive Director and if you serve on a committee.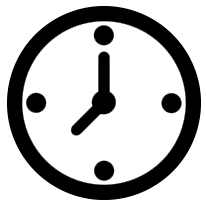 Hours
Board Members are required to attend board meetings where all the directors are present which occur 4 - 6 times per year, depending on the company. They may also be required to attend more frequently when dealing with an urgent or crisis situation. Board members are generally not employees of the company, therefore they don't have set working days/hours.

Qualifications
Although there are no set qualifications required to be a Board Director, you will be required to be an expert or highly qualified in your field. This could be business management, financials, human resources and a subject matter expert in the area in which the business operates.

Attributes
Commitment

Emotional Intelligence

Equanimity

Firm

Impartial

Leadership

Logical

Open-Minded

Persuasive

Preparedness

Key Skills
Accounting / Finance

Industry Knowledge

Leadership

Legal, Regulatory and Governance

Risk Management

Negotiation

Relationship Management

Strategic

Future Prospects
If you see yourself somewhere on this list it gives an insight into future career opportunities or an opportunity to glance back on how far you have progressed.