General Manager
Job Description
A General Manager (GM) is in charge of company's operations, including generating revenue and controlling costs. A General Manager usually oversees most or all of the firm's marketing and sales functions as well as day-to- day operations of the business. General Managers shape the work environment, setting strategy, allocating resources, developing managers, building the organisation, and overseeing operations.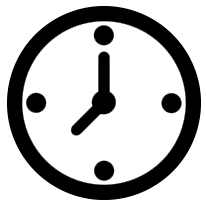 Hours
Although a General Manager may have set office hours, they will often work outside of regular business hours and on weekends.

Qualifications
The pathway to becoming a General Manager typically involves a combination of education and on-the-job experience. Most General Managers have completed an undergraduate degree and have years of practical knowledge and expeience. Their qualifications may include:
Undergraduate Degree in Business Management or Administration
Masters of Business Administration (MBA)
Formal qualifications in Business
Formal qualifications in Business Administration, Accounting and/or Team Leadership
Expert knowledge or qualification of the industry or company you are working in
To work your way up to this role gain as much experience in business as you can. First-hand knowledge of how different parts of businesses operate will aid you in developing strategies as a General Manager.

Attributes
Approachable
Assertive
Calm
Confident
Dependable
Detail Orientated
Eloquent
Interpersonal
Perceptive
Procedural
Punctual
Reliable

Key Skills
Leadership
Finance
Strategic Thinking
People Management
Negotiation
Sales
Written Communicator

Future Prospects
Career advancement in this field can lead to other roles such as: