Police Investigator / Detective
Job Description
Police Investigators or Detectives use a variety of methods to investigators and/or locate almost anything. They investigate activities related to criminal acts and suspected criminal activity. They fall under the category of public because their salaries come from taxes and government funding.
Police Investigators work hard to solve open cases, a task that often takes weeks or months to complete. These law enforcement professionals collect evidence, interview witnesses, and arrest suspects. CIs work at all levels of law enforcement, finding employment at the local, state, and federal levels.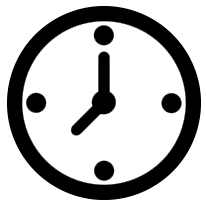 Hours
Investigators usually work at least 40 hours a week and must be willing to work various shifts, including holidays, nights, and weekends.

Qualifications
It typically takes 2-6 years to become a criminal investigator, depending on education and experience.
Before earning a promotion to a detective, individuals will need to work as a police officer for several years. Police officers are responsible for enforcing laws and responding to emergencies. The experience required to become a police detective varies by state or department.
Some states or departments require that prospective detectives take and pass a comprehensive exam. This exam usually covers areas involving conflict management, decision-making, criminal law and procedures, forensic science, investigative techniques, and state laws.
Police detectives must first earn an associate's degree in criminal justice, then enrol in the police academy and serve as a police officer before taking the detective exam.

Attributes
Communicator
Ethical
Honest
Integrity
Interpersonal
Persistence
Problem Solving
Reliable
Self-motivated

Key Skills
Professionalism
Courage
Interview Skills
Technical Skills & Knowledge
Knowledge of the law
Critical Thinking

Future Prospects
Promotions to corporal, sergeant, lieutenant, and captain usually are made according to scores on a written examination and on-the-job performance.
You may like to think about moving on from this career, some transferable skills can be utilised in roles such as;