Correctional Officer
Job Description
Correctional Officers enforce rules and regulations inside prisons, maintain the security of inmates, staff and facilities, and supervise daily activities. Correctional Officers may specialise in offender diversion programs, prison industrial programs, dog squads and field supervision of offenders on worksites outside a prison setting.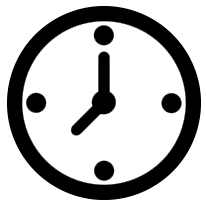 Hours
It has demanding hours working shift work (12 hour shifts) on average.

Qualifications
There are a number of pathways to becoming a Correctional Officer, and it's important to check the requirements with the relevant department in your state
Apply directly to the state department responsible for justice in your state or territory, or any private institutions in the industry offering specialised placements. If you're successful, they will provide training. The state-run training is a 10-week full-time course. Entry requirements vary, so you'll need to check with the employer for details.
Having an undergraduate degree such as a Bachelor of Criminology may be an advantage when applying to either state correctional facilities or private industry providers.
You could also consider completing a double degree with a Bachelor of Law/Bachelor of Criminology for a more rounded justice background.

Attributes
Assertive
Calm
Communicator
Honest
Interpersonal
Integrity
Open-minded
Resilient
Responsible
Secure

Key Skills
Maintaining order
Supporting rehabilitation
Supervising
Searching
Inspecting and maintaining safety and integrity
Responding quickly to incidents

Future Prospects
You may like to think about moving on from this career, some transferable skills can be utilised in roles such as;
Security Officer
Youth Worker