Fitter & Turner
Job Description
Fitters and Turners perform maintenance tasks and is also responsible for maintaining and repairing different types of machinery. There are different types of Fitters including general Fitters, Mechanical Fitters, Tyre Fitters, Maintenance Fitters, and Fitters and Turners. They study blueprints and plans of parts needed for various machines. They are required to be able to construct, assemble, manufacture, and fit parts of devices and various machinery.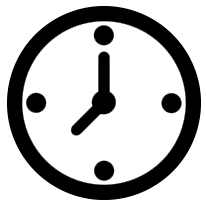 Hours
Hour of work depend on your chosen industry.

Qualifications
Gain practical experience and qualifications by obtaining a trade qualification combined with an apprenticeship.
The main qualification to become a Fitter is a Certificate III in Engineering (Mechanical Trade)

Attributes
Autonomy
Communicator
Dedicated
Precise
Problem Solving
Reliability
Self-Motivator
Team Player
Thorough
Versatile

Key Skills
Welding
Maintenance
Hydraulics
Diagnostics and Reporting
Health & Safety Regulations

Future Prospects
You may like to think about moving on from this career, some transferable skills can be utilised in roles such as;