Supervisor
Job Description
Supervisors plan, coordinate and supervise the daily operations of a workplace. They take responsibility for the workplace's performance by managing a team of staff, delegating tasks, ensuring attendance and performance targets are met, and resolving workplace issues.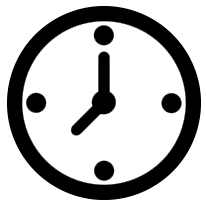 Hours
Supervisor hours are dependent on your chosen industry.

Qualifications
Your career path as a Supervisor will vary depending on the industry of employment. Extensive industry experience is essential, and a relevant qualification will be beneficial, though is not usually essential. You may need to hold tickets or licences in some industries.
Decide on your chosen industry.
Complete any prerequisite certificates or licences. In the Hospitality industry for example, a Responsible Service of Alcohol (RSA) certificate will be essential, while a Supervisor in a warehouse might need a Forklift Licence. Certificates are typically attained through the completion of short courses and should be gained from a registered training organisation (RTO).
Consider completing a relevant Vocational Education and Training (VET) qualification. Before enrolling in a course of study, be sure that it will provide you with skills and knowledge that align to your chosen industry.
Build your experience in an entry–level role, learn on the job and develop your leadership skills.

Attributes
Autonomy
Communicator
Dependable
Firm
Self-Motivator
Interpersonal
Organised
People-Person
Procedural
Problem Solving
Proficient
Rational
Responsible
Thorough

Key Skills
Management
Leadership
Customer Service
Computer Literacy
Conflict Resolution
Diversity and Generational Differences in the Workplace

Future Prospects
Career advancement in this field can lead to other roles such as:
Team Leader
Branch Manager