Engineer
Job Description
There are many different areas of engineering. Engineers can usually move from one field to another, or combine their interests. They apply the principles of science and mathematics to develop economical solutions to technical problems. They work in design and development, testing, production, or maintenance.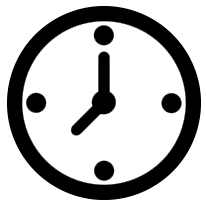 Hours
On average a 40 hour week dependent on your field of work in engineering

Qualifications
To work in most branches of engineering you need to combined education and on-the-job experience.
Decide on what type of Engineer you want to be. Although many of the skills of an Engineer are transferable between disciplines, it is recommended that you choose a specialisation early, in order to better focus your studies and training.
To get you started, consider training in;
Certificate II in Engineering - Production Technology
Certificate IV in Engineering
Bachelor of Engineering

Attributes
Ambitious
Analytical
Articulate
Clever
Cooperative
Creative
Devoted
Diligent
Focused
Imaginative
Meticulous
Neurotic
Resourceful
Responsible
Technological
Thorough

Key Skills
Infrastructure
Mining
Technical skills
Computer Science
Programming Languages
Conceptual, Logical, or Physical Data Modelling
Process Management
Advanced Physics
Structural Analysis
Nanotechnology

Future Prospects
There are many pathways in engineering due to the wide variety of this job.