Engineer
Job Description
Engineers apply the principles of science and mathematics to develop economical solutions to technical problems. Engineers span many different disciplines, the main ones being chemical, civil, mechanical, electrical, mining and computer engineering. As an Engineer you will be involved in inventing, designing, analysing, building, and testing machines, systems, structures and materials to fulfil objectives while considering the limitations imposed by practicality, regulation, safety and cost. You may work across industries such as construction, manufacturing, telecommunications, mining, food production or aeronautics.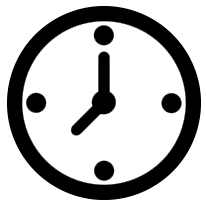 Hours
On average a 40 hour week dependent on your field of work in engineering

Qualifications
The common pathway to becoming an Engineer usually takes 6-7 years of combined education and on-the-job experience.
Decide on what type of Engineer you want to be. Although many of the skills of an Engineer are transferable between disciplines, it is recommended that you choose a specialisation early, in order to better focus your studies and training.
Undertake a Bachelor of Engineering degree, majoring for example, in mining or geotechnical engineering.
Apply for a job as a Graduate Engineer. You will usually spend 2-3 years as a Graduate before becoming a Professional Engineer.

Attributes
Ambitious
Analytical
Articulate
Clever
Cooperative
Creative
Devoted
Diligent
Focused
Imaginative
Meticulous
Neurotic
Resourceful
Responsible
Technological
Thorough

Key Skills
Infrastructure
Mining
Technical skills
Computer Science
Programming Languages
Conceptual, Logical, or Physical Data Modeling
Process Management
Advanced Physics
Structural Analysis
Nanotechnology

Future Prospects
There are many pathways in engineering due to the wide variety of this job.
Project Engineer
Design Engineer
Mechanical Engineer
Agricultural Engineer
Automotive Engineer
Biomedical Engineer
Chemical Engineer
Civil Engineer
Computer Engineer
Drafting and Design Engineer
Aerospace Engineer. Aerospace engineering is the study of the design, development, and production of air and spacecraft.