Housekeeper
Job Description
As a Housekeeper you would work in large hotels or motels and coach others on the job. In this role you must make sure that rooms are cleaned daily, maintenance is carried out and stock levels are maintained.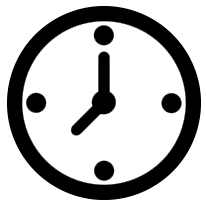 Hours
Some housekeepers can work in a shift setting, some are expected to 'live-in' homes to achieve their duties.

Qualifications
Formal qualifications are not required to become a Housekeeper, but a course may assist you to develop your skills and knowledge.
Consider completing a Certificate III in Hospitality Accommodation Services (Front Office and Housekeeping) at TAFE or a registered training organisation. This course can be completed in approximately 18 months full-time.
It may be an advantage to complete a short course and receive a Statement of Attainment in Food Handling.
Gain hands-on experience and on-the job training in an entry-level housekeeping role.

Attributes
Autonomy
Communicator
Customer Orientated
Interpersonal
Integrity
Organised
Reliable
Self-Motivated
Team Player
Thorough

Key Skills
Hospitality
Customer Service
Training
Safe Work practices
Hygiene
Cleaning

Future Prospects
You may like to think about moving on from this career, some transferable skills can be utilised in roles such as;