Flight Attendant
Job Description
Flight Attendants are generally responsible for ensuring passengers' safety and comfort at all times. Flight attendants also greet passengers as they board the plane, direct them to their seats, ensure all carry-on items are stowed appropriately, follow safety procedures and serve food or beverages.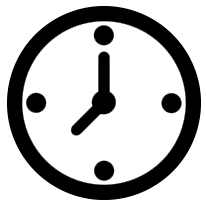 Hours
Typically given the nature of this role extended time away is required. Hours are staggered.

Qualifications
Formal qualifications are not required to work as a flight attendant. There are certain essential criteria you must have. These are outlined below.
Major airlines generally require you to gain your Senior Secondary Certificate of Education.
Be a minimum of 18 years of age and have a certificate in the responsible serving of alcohol (RSA).
Have a senior First Aid Certificate
Have an excellent level of health and fitness
A tourism diploma may help you gain entry to this occupation and/or relevant experience in the hospitality or customer service industry.

Attributes
Approachable
Communicator
Customer Orientated
Charismatic
Friendly
Initiative
Problem Solving
Responsible
Team Player

Key Skills
Preparation & Serving
People Person
Document Assistance
Attentive
Physical Stamina
Well Presented

Future Prospects
You may like to think about moving on from this career, some transferable skills can be utilised in roles such as;