Call Centre Operator
Job Description
Call Centre Operators answer telephone, email and internet enquiries about goods and services provided by the organisation they work for. They may also be responsible for promoting the goods and services, or handling complaints about them.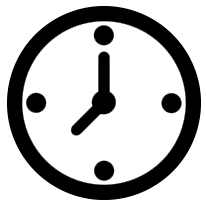 Hours
Call Centre Operators may be required to work shifts outside of regular business hours.

Qualifications
Formal qualifications are not required to become a Call Centre Operator. Undertaking a course may assist you to build your skills help you thrive in the role.
Consider a Certificate III in Customer Engagement (BSB30215) through a TAFE or registered training organisation to develop your customer service skills.

Attributes
Calm
Communicator
Customer-orientated
Interpersonal
Procedural
Resilient
Team Player
Thorough

Key Skills
Phone Etiquette
Computer Skills
Customer Orientated
Resolving Complaints
Database Experience
Sales

Future Prospects
Progress your career and prepare for team leadership with a Certificate IV in Customer Engagement (BSB40315).
Other roles associated with this industry include;
Customer Service Representative
Sales Consultant
Supervisor
Team Leader