Call Centre Operator
Job Description
A Call Centre Operator role is a sales and customer service orientated position, therefore the person on the end of the phone is often considered the voice of the company. Call Centre Operators can manage both inbound and outbound telephone calls on behalf of a business. An Inbound Call Centre Operator typically answers telephone, email and internet enquiries about goods and services provided by an organisation. They frequently manage high volume customer communication, following verbal telephone scripts and email templates. They manage a CRM (Customer Relationship Management) software or database to keep track of communications. They may also be responsible for processing and receipting payments and updating a database to despatch goods. An Outbound Call Centre Operator is usually responsible for making a high number of outbound calls to follow up customers on sales enquiries, to process payments or follow up for additional sales. A Call Centre Operator role is often situated in a room with many other operators; therefore, it can be a busy environment with lots of noise and limited privacy. A Call Centre Operator also deals with complaints and concerns and is responsible for resolving issues, or at the very least referring the issue to someone who can decide on how to resolve the issue. Also, when making outbound sales calls, you will often face rejection and sometimes abuse. Therefore, this role is not for everyone. However, the role can be extremely rewarding for those driven by targets and specific outcomes, as these types of roles often have set targets required within specified deadlines.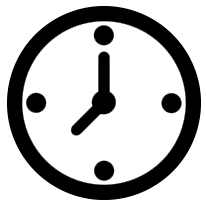 Hours
Call Centre Operators may be required to work shifts outside of regular business hours.

Qualifications
Formal qualifications are not required to become a Call Centre Operator. Industry experience is always preferred however this is the type of role where entry level experience is acceptable. Undertaking a course may assist you to build your skills help you thrive in the role.
Consider a Certificate in Customer Engagement through a TAFE or registered training organisation to develop your customer service skills.

Attributes
Calm
Communicator
Customer-orientated
Interpersonal
Procedural
Resilient
Team Player
Thorough

Key Skills
Phone Etiquette
Computer Skills
Customer Orientated
Resolving Complaints
Database Experience
Sales

Future Prospects
Career advancement in this field can lead to other roles such as:
You could be anywhere on this career ladder and from there be able to identify opportunities. Business Administration and Customer Service can cover a wide range of job roles and responsibilities. Choosing these careers is an ideal way to progress your professional qualities, particularly if you have a flair for organisation and are a great communicator with strong interpersonal skills.