Job Description
Bar Attendants service restaurant, cafes, pubs and events by providing beverages to patrons. They assist to clean and clear the bar area and ensure customer satisfaction.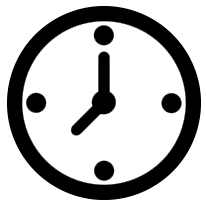 Hours
Bar attendants often work late evenings, weekends, and holidays. Nearly half of all bar attendants work part time.

Qualifications
You don't need any educational qualifications to work as a Bar Attendant, you will need some certificates to get you started. TAFE is a great place to start researching.
Responsible Service of Alcohol (RSA)
Responsible Service of Gambling if you're going to work in an establishment that has gaming machines, or to broaden your options for environments you're licensed to work in.
Alternatively, consider completing a qualification in hospitality, such as a Certificate III in Hospitality, which will include bar training as part of the curriculum.

Attributes
Self-Motivator
Communicator
Interpersonal
Energetic
Resilient
Team Player
Flexible
Reliable
Thorough

Key Skills
Customer Service
Working under pressure
Good Memory
Professional
Taking Orders
Maintain Cleanliness

Future Prospects
Career advancement in this field can lead to other roles such as:
Assistant Manager
Bar Manager