Air Traffic Controller
Job Description
Air Traffic Controllers effectively manage the arrival and departure of aircraft. They ensure the safe travel of aircraft by directing their movements. They coordinate air traffic patterns to assure that aircrafts are safe distances apart. An air traffic controller is responsible for controlling all ground traffic at airports. This include incoming and outgoing planes, airport workers, maintenance, and baggage vehicles.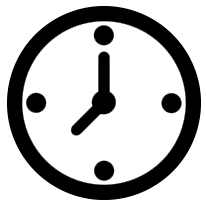 Hours
People in this role work on shifts around the clock, and can be required to work on any day of the year.

Qualifications
In order to prove they are capable of handling the responsibilities that are needed in this career, an air traffic controller must pass a rigorous assessment and training program.
Once selected, trainees undertake extensive training, covering theoretical and practical subjects as well as on-the-job instruction to complete the requirements for their Air Traffic Control Licence.
Complete a Diploma of Aviation (Air Traffic Control) with Airservices Australia.
You will need to have completed year 12 or have obtained a pilot licence in the 10 years prior to be eligible to apply.
Alternatively, you can complete your training with the Royal Australian Air Force (RAAF).

Attributes
Adaptable
Confident
Communicator
Organised
Team Player

Key Skills
Accurate
Geospatial Awareness
Instruction
Monitoring & Maintaining

Future Prospects
You may like to think about moving on from this career, some transferable skills can be utilised in roles such as;