Service Assistant
Job Description
A Service Assistant is responsible for helping customers and clients with enquiries, providing information and assisting with customer complaints and problems. They may work in retail, food service, accommodation or healthcare.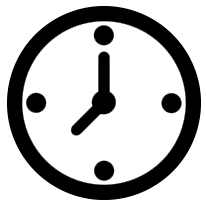 Hours
Morning, Afternoon, Evening & Weekends

Qualifications
Formal qualifications are not required to work as a Service Assistant, as on-the-job training is usually provided.
Obtain a Service Assistant role in an industry in which you are keen to work. Many organisations will provide on-the-job training and/or a detailed induction program.
Depending on your setting, you may wish to pursue qualifications such as a Certificate II in Retail Services.
There are many opportunities for Service Assistants; you can specialise to become a Customer Support Officer, Food Service Assistant or Patient Service Assistant.

Attributes
Autonomy
Communicator
Customer Orientated
Focused
Motivated
People Person
Problem Solving
Resilient
Self-Motivated
Thorough
Welcoming

Key Skills
Customer Service
Selling Skills
Customer Service
Product Knowledge
Stock Control
Cash & Card Payments

Future Prospects
You may like to think about moving on from this career, some transferable skills can be utilised in roles such as;