Private Investigator
Job Description
Tenacious, curious and with an eye for detail, Private Investigators conduct investigations for clients and are often involved in matters relating to character enquiries, relationship breakdowns, unfair dismissal cases, missing persons and insurance claims. They can also perform the duties of a Bailiff or Document Server.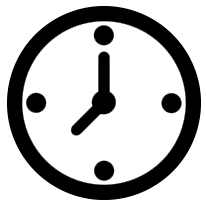 Hours
Investigators usually work at least 40 hours a week and must be willing to work various shifts, including holidays, nights, and weekends.

Qualifications
To become a Private Investigator you'll need to undertake a course or traineeship. Admission to most courses or traineeships will require you to have completed year 10 or its equivalent.
Consider completing a Certificate IV in Government Investigations or Diploma of Government Investigations through a TAFE or Registered Training Organisation.
Enter a traineeship with a private investigation firm, where you can learn the skills you'll need on-the-job while gaining practical, real-world experience.
Depending on the state you intend to work in, gain a licence from the state regulatory body and submit a National Police Check, if required.

Attributes
Communicator
Ethical
Honest
Integrity
Interpersonal
Persistence
Problem Solving
Reliable
Self-motivated

Key Skills
Professionalism
Courage
Interview Skills
Technical Skills & Knowledge
Knowledge of the law
Critical Thinking

Future Prospects
You may like to think about moving on from this career, some transferable skills can be utilised in roles such as;