Cook
Job Description
A Cook prepares fast and simple food. Cooks usually work on several orders at once to get the food out as quickly as possible to customers. They apply food safety and hygiene techniques to maintain a clean kitchen and ensure the freshness and quality of their ingredients.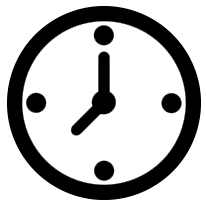 Hours
Cooks can work early mornings, lunch, dinner and later into the evenings depending on the establishment and industry chosen.

Qualifications
It's possible to work as a Cook without a formal qualification, however, many employers require a vocational qualification such as a Certificate III in Commercial Cookery.
Complete a vocational qualification in cookery. This may be a Certificate III in Commercial Cookery or a Certificate IV in Commercial Cookery.
It's also recommended you hold a Food Handler's Certificate.
Work your way up the kitchen ladder to become a supervisor or pursue a career as a Chef working in a commercial kitchen.

Attributes
Autonomy
Capable
Communicator
Competent
Dedicated
Energetic
Motivated
Organised
Passionate
Team Player

Key Skills
Food Safety
Food Handling
Commercial Cookery
First Aid
Cleanliness
Fast-Paced Decision Making

Future Prospects
You may like to think about moving on from this career, some transferable skills can be utilised in roles such as;