Carer
Job Description
Personal Carers give comfort, encouragement and reassurance to the person they care for, oversee their health and wellbeing, monitor their safety and help them stay as independent as possible. This can range from administering medication and helping with household tasks, to providing support with bathing, eating, drinking and dressing. Carers help the person they care for to have a good quality of life.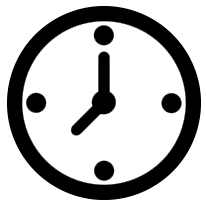 Hours
Primary carers are almost evenly divided across those who provide less than 20 hours a week of care and those who provide more than 20 hours a week care. More than a third are providing more than 40 hours a week of care.

Qualifications
To start a career as a carer you may need to complete a vocational qualification in disability or community services.
You will need a;
Current police check for your state
Hold a current First Aid Certificate
It may be helpful to hold an unrestricted drivers' licence. Check with your local traffic authority for more details.
Courses if you haven't got any experience or are looking to upskill may include;
Certificate III in Individual Support (Aged Care)
Certificate IV in Ageing Support
Certificate IV in Disability

Attributes
Calm
Cheerful
Communicator
Devoted
Flexible
Friendly
Honest
Interpersonal
Patient
Reliable

Key Skills
Aged Care
Drivers Licence
Individual Support
First Aid Certificate
Cardiopulmonary Resuscitation First Aid Certificate
Disabilities
Adaptability
Written Communicator

Future Prospects
Below are some positions you may like to move or progress into;