Cable Jointer
Job Description
Cable jointers make and repair joins in insulated power supply and control cables installed in underground pipes, trenches and overhead systems. They also prepare cable terminations for electrical equipment and overhead lines. Cable jointers also install and maintain underground electrical and communication cables in city and country areas, new housing estates and industrial centres.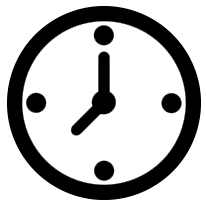 Hours
You would work a standard week which may include shifts. You may be part of a standby roster for emergencies outside normal working hours. Overtime may be necessary.

Qualifications
To become a cable jointer you usually have to complete an apprenticeship or traineeship in ESI - Power Systems - Distribution Cable Jointing, ESI - Network Systems or National Broadband Cabling Installation and Maintenance. Entry requirements may vary, but employers generally require junior secondary school certificate or equivalent.
Cable jointers employed by a power network operator must fulfil employer qualification requirements. Accreditation may be necessary for some work, or you may require an electrician's licence.

Attributes
Autonomy
Articulate
Communicator
Focused
Persistent
Problem Solving
Self-Motivation
Team Work
Technical

Key Skills
Mathematics
Repairing & Maintenance
Troubleshooting
Near Vision
Sorting & Ordering

Future Prospects
You may like to think about moving on from this career, some transferable skills can be utilised in roles such as;