Aircraft Maintenance Engineer
Job Description
Mechanical aircraft maintenance engineers inspect, test, repair and the mechanical components of aircraft and flight system components. They work on all parts of the aircraft, including aircraft engines, subassemblies and components.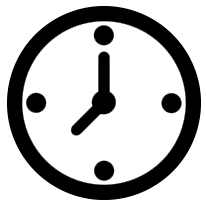 Hours
Overtime is required as some projects must be finished on time.

Qualifications
To become an aircraft maintenance engineer you usually have to complete an apprenticeship or traineeship.
To take on a studies, evidence of completion of Year 12 or equivalent, with a pass in Mathematics (at minimum Year 10 or equivalent). Where an applicant does not meet these requirements, sufficient relevant work experience (documented via a resume and referees) and/or a successfully completed higher level qualification that demonstrates academic suitability.
Courses to consider are;
Certificate IV in Aeroskills (Mechanical)
Diploma of Aircraft Maintenance Engineering – Mechanical
Diploma of Aircraft Maintenance Engineering – Avionics
Registration or licensing may be required.

Attributes
Analytical
Communicator
Competent
Detail Orientated
Efficient
Focussed
Persistent
Precise
Problem Solving
Procedural
Team Player
Thorough

Key Skills
Enjoy technical and engineering activities
Medically fit
Good hand-eye coordination
Able to work in confined spaces and at heights on platforms around aircraft (for some specialisations)

Future Prospects
You may like to think about moving on from this career, some transferable skills can be utilised in roles such as;