Zookeeper
Job Description
A Zookeeper is responsible for delivering high standards of animal care, supporting breeding programs, conducting animal training and management practices for all animals in conservation. They are responsible for the daily care and feeding of the animals, and the maintenance of their enclosures.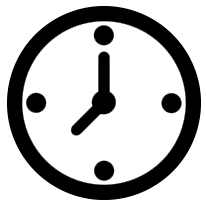 Hours
Zoo keepers generally work eight-hours-per-day, somewhere between the hours of 6:00am and 6:00pm. They work on a rotating roster.

Qualifications
Becoming a Zookeeper is a popular choice of career. To give yourself the upper hand experience either volunteering or paid will be highly advantageous.
Qualifications you may like to consider are;
Complete a Certificate II in Animal Studies
Certificate III in Captive Animals
Bachelor of Zoology
Bachelor of Science
Bachelor of Biodiversity and Conservation
If you intend to undertake study, you'll require completion of year 10 for certificate courses, and year 12 or alternative entry requirements for a tertiary degree.

Attributes
Adaptability
Calm
Communication
Devoted
Enthusiastic
Empathy
Friendly
Interpersonal
Patient
Reliable
Specialised
Team Player

Key Skills
Understanding animal behaviour
Knowledge of animal handling and care techniques
Grooming
Physically Fit

Future Prospects
In larger zoos, wildlife parks or aquariums, you could progress from keeper to team leader or head keeper.
You might need to be willing to relocate to another part of the country to work your way up into higher positions, as competition for senior jobs can be tough.
With experience and a degree, you could become a curator. You could also move into education or conservation research.