Veterinary Nurse
Job Description
A Veterinary Nurse centres on delivering medical care to animals alongside a Veterinary Surgeon; ensuring the health and welfare of the animal goes beyond the technical nursing aspect. A Veterinary Nurse plays an important role in not only the animals welfare but also educating owners on properly caring for the animals.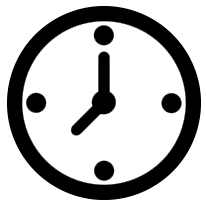 Hours
Most nurses work Monday to Friday with some overtime as required. However, you should expect to work long shifts, with weekend and even after hours work common – again this varies from clinic to clinic.

Qualifications
To become a Veterinary Nurse you need to complete a Certificate IV in Veterinary Nursing as a minimum requirement. It's important to be aware that a Certificate II in Animal Studies is a progression towards this objective; however, it does not have identifiable employment outcomes.
Complete a Certificate II in Animal Studies, which includes both theoretical and practical training.
Complete a Certificate IV in Veterinary Nursing. Entry requirements vary between training institutions, but most require you have to completed a Certificate II in Animal Studies or have some equivalent vocational training.
To specialise and to extend your knowledge in the industry you can complete a Diploma of Veterinary Nursing (General Practice) or a Diploma of Veterinary Nursing (Emergency and Critical Care). Completion of these courses may open up career opportunities to support Specialist Veterinarians.

Attributes
Adaptability
Calm
Courteous
Devoted
Enthusiastic
Friendly
Initiative
Interpersonal
Patient
Reliable
Specialised

Key Skills
Assisting
Writing skills
Knowledge of policies
Advanced knowledge of animal care and handling
Basic computer and office skills
Maintain confidentiality

Future Prospects
Qualified nurses who complete a special accreditation program run by the Australian Veterinary Association and Veterinary Nurses' Council of Australia are known as Accredited Veterinary Nurses.
Applicants to this special status must have at least 12 months experience post-graduation, and prove their dedication to the profession by undertaking continuing education, writing articles and educational case studies.
Demonstrate great leadership skills, dedication to continued learning and educating others as well as the required qualifications and knowledge, and you can progress to a higher position within the clinic such as a Nursing Manager or Head Nurse.
It's not necessary to be a Vet Nurse to become a practice manager, but if you find the business side of Veterinary Practice more your style this is a rewarding career path.