Veterinarian
Job Description
Veterinarians have important roles to play in animal, human and community wellbeing. Veterinarians (Vets) are trained medical professionals who treat and help to prevent disease and injury in animals. They treat their patients using a range of general medical techniques, such as vaccination, acupuncture and/or surgery.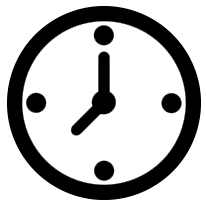 Hours
Overtime is required of this role as Veterinarians are generally on call after hours.

Qualifications
You will need to complete a Bachelor of Veterinary Science to become a Vet. This will take between 6-7 years.
You may like to follow this course by completing a Doctor of Veterinary Science.
You will need to register with the Veterinarian board of the state(s) in which you wish to practice.

Attributes
Adaptability
Calm
Courteous
Devoted
Enthusiastic
Emapthy
Friendly
Initiative
Interpersonal
Patient
Reliable
Specialised

Key Skills
Sensitivity
Methodical Approach
Scientific Ability
Manual Dexterity
Management Skills

Future Prospects
You may like to think about moving on from this career, some transferable skills can be utilised in roles such as;
Doctor of Veterinary Medicine
Animal Surgeons