Production Worker
Job Description
A Production Worker is an individual who operates machinery and equipment on a production line. They can also be referred to as Process Workers. They may be involved in assembly and checking products for quality control purposes. They identify and report inconsistencies. They may also be responsible for packaging, weighing and labelling items. This role can be quite repetitive and is often a highly sought-after entry-level role. In large multinational organisations, the Production Worker is an essential role, which can often serve as a rewarding, reliable and long-term career path. It is also a role which can be a great starting base for developing specialised skills for working in supervisory roles, workplace health and safety and quality control positions.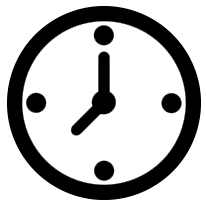 Hours
Due to the nature of the work, Production Workers may work night shifts, evening shifts, weekends, and public holidays.

Qualifications
Formal qualifications are not required to become a Production Worker; however, prior experience may be highly regarded by employers. You may need specific certifications (such as a forklift licence, White Card or Food Safety Handling training) depending on the industry you are working in.
Production workers are employed across a variety of industries, such as clothing, engineering, construction and transport and logistics.
For future career prospects consider taking part in on-the-job training in other relatable roles or complete a TAFE course to build on the knowledge you've acquired on the job.

Attributes
Reliable
Thorough
Team player
Communication
Self-motivator
Flexibility
Punctual

Key Skills
Machinery Operation
Equipment Operation
Recording Data
Examination
Packaging
Weighing
Labelling
Workplace Health & Safety
Quality Control
Production
Manufacturing

Future Prospects
Each production or manufacturing role varies in terms of future career opportunities. Once you have established yourself and developed detailed product knowledge, you may have an opportunity to progress and specialise in that industry or with that company. However, there are many transferrable skills which can lead to career progression in other relatable roles. Some examples include;
Despatch
Quality Control Officer
Warehouse Assistant
Store Person
Forklift Driver