Pilot
Job Description
Pilots are trained to operate aircraft including fixed-winged aircrafts and helicopters in order to provide transportation to passengers or cargo. They usually work for airlines and transportation companies. They are responsible for the operation of the aircraft, the safety of the passengers and crew members, and all flight decisions once in the air. They must maintain a highly professional image in both conduct and personal appearance, and communicate with the passengers and crew during flights.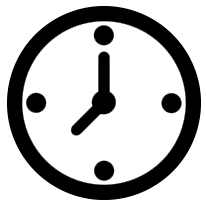 Hours
A pilot is rostered for a duty period of 14 hours which consists of 2 periods on active duty of 3 hours and 4 hours separated by a rest period of 7 hours at suitable resting accommodation, for a total of 14 hours.

Qualifications
To become a Pilot you'll need to obtain and complete licences and training. These include;
Learn to fly as a student pilot through a flying organisation.
Completing a VET qualification in aviation.
Australian pilot's license and aviation reference number, issued by the Civil Aviation Safety Authority (CASA)
Obtain your recreational pilot licence or your private pilot licence. For a private pilot licence, a degree in aviation isn't required. However, there are a number of training requirements, which involve a combination or both practical and theoretical assessments.
Obtain your commercial pilot licence or air transport pilot licence. You're required to have extensive flying experience, as well as passing a series of examinations in order to gain one of these licences.

Attributes
Calm
Communicator
Confident
Detail Orientated
Interpersonal
Self-Motivator
Team Player
Thorough
Technical

Key Skills
Flying
Aviation
Maths & Physics
Understand Technical Information
Spatial awareness and coordination
Leadership

Future Prospects
You may like to think about moving on from this career, some transferable skills can be utilised in roles such as;