Heavy Diesel Mechanic
Job Description
Heavy Diesel Mechanics differ from Diesel Mechanics in that they specialise in working with heavy vehicles and machinery. This may include buses, boats, trucks and heavy mining machinery. Heavy Diesel Mechanics carry out a range of tasks, from routine servicing to complete rebuilds. They may be employed in a variety of industries, including transport, freight, manufacturing and government.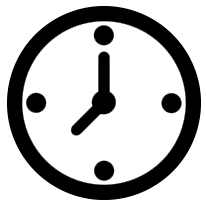 Hours
Shift work is more common of this career dependent on your choice of insdustry. For example, in mining a 7 days or nights, 12 hour roster with a 5-7 day break in between.

Qualifications
Consider enrolling in a pre-apprenticeship course, such as the Certificate II in Automotive Servicing Technology (AUR20516). When looking to start your apprenticeship, an Apprenticeship Network provider or Group Training Organisation in your area can help you find a host employer.
While completing your apprenticeship, there are a number of formal training options to supplement your on-the-job training.
The Certificate III in Heavy Commercial Vehicle Mechanical Technology (AUR31116) has a particular focus on heavy vehicles.
Working at heights certificate
WHS Safety Certifications

Attributes
Self-Motivated
Autonomy
Patient
Ambitious
Cooperative
Devoted
Diligent
Focused
Resourceful
Responsible
Technological
Thorough

Key Skills
Forklift
Team Work
Communication Skills
Diagnostics
Heavy Rigid Licence
Sign in
Mobile Plant
Heavy Vehicle
Hydraulics
Engines
Electrical Fundamentals
Problem Solving skills
Being safety-oriented
Being present, on-time and well-rested before starting your shift
Learning new technology
Using quality tooling

Future Prospects
Automotive master mechanics diagnose and repair virtually every part of a vehicle. There are many fields that a Heavy Diesel Mechanic can move onto;
Supervisors
General Managers
Specialist fields such as, transmission systems.
Farm equipment mechanics operate on industrial farm machines such as harvesters, irrigation systems, and tractors.
A heavy equipment mechanic may also pursue a career in motorboat mechanics or may focus in electric motor repairs. This involves the installation and maintenance of electric motors, wiring, and switches.