Forensic Science Technician
Job Description
Forensic science technicians aid criminal investigations by collecting and analysing evidence. Many technicians specialise in either crime scene investigation or laboratory analysis.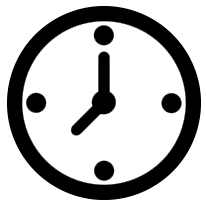 Hours
Crime scene investigators may work staggered day, evening, or night shifts and may have to work overtime because they must always be available to collect or analyse evidence. Technicians working in laboratories usually work a standard workweek, although they may have to be on call outside of normal business hours if they are needed to work immediately on a case.

Qualifications
Forensic science technicians typically need at least a bachelor's degree in a natural science, such as chemistry or biology, or in forensic science. On-the-job training is usually required both for those who investigate crime scenes and for those who work in labs.

Attributes
Analytical
Communicator
Diligent
Educated
Focused
Meticulous
Precise
Reliable
Technological
Thorough

Key Skills
Prepare Reports
Composure
Critical Thinking
Math and Science skills
Problem Solving skills
Methodical
Familiarity with the law and legal system

Future Prospects
Those pursuing careers as forensic science technicians may be interested in related occupations that involve;
Law Enforcement
Forensic Science
Law Enforcement Detective
Chemist