Farmer
Job Description
Farmers are the driving force behind Australia's agricultural industry. If you get into arable farming, you will spend your life in the great outdoors tending to crops. If you pursue a career in pastoral farming, you will focus your efforts on rearing animals. Farmers are responsible for managing farm workers, looking after the administrative side of running a farm, monitoring budgets, and devising strategies for harvesting or breeding.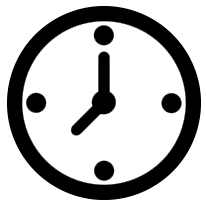 Hours
Farming is more of a lifestyle choice than a career. This isn't your average nine-to-five office job. Farmers are required to be 'on-call' 24 hours a day, seven days a week. This doesn't mean you'll be out in the fields at midnight every Saturday. It does, however, mean that if there's a problem, you will have to deal with it quickly and effectively.
A farmer's working hours are also dictated by the seasons. For instance, when it comes to harvesting, you may find yourself working between 15 and 18 hours a day.

Qualifications
Aspiring farmers need to gain experience of working on a farm and acquire the technical and practical knowledge that goes with it.
Formal qualifications may be helpful in this industry, search these courses below to assist:
Agriculture
Animal care
Countryside management
Land management
Wildlife management
Animal management
Agricultural engineering
Organic horticulture management
Agri-business
Crop management
Rural business management
You can also enter this line of work via an agricultural apprenticeship.

Attributes
Cooperative
Dedicated
Dependable
Efficient
Energetic
Initiative
Innovative
Organised
Passionate
Perceptive
Practical
Problem Solving
Quick Learner
Resilient

Key Skills
Mechanical and Repairing Skills
Time Management
Administrative
Decision-making skills
Crop and Animal Management Skills

Future Prospects
You may like to think about moving on from this career, some transferable skills can be utilised in roles such as;
Agricultural Consultant
Environmental Engineer
Sustainability Consultant / Officer