Event Planner
Job Description
An Events Planner plans and oraganises many different types of gatherings. They can either do this by themselves end-to-end, or in conjunction with an Events Manager or Events Coordinator working on-site on the day of the event.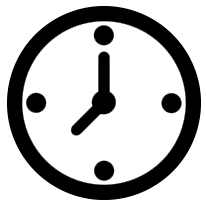 Hours
Extra hours is typical of this kind of position. Especially as the event date closes in.

Qualifications
While you don't necessarily need a degree qualification to become an Events Planner, they may be an advantageous to your career progression. Many Events Coordinators have a certificate, diploma or degree in events, PR, marketing or hospitality management.
Complete a qualification in the field. This may be a Certificate III in Events or a Diploma of Event Management. Alternatively, complete a Bachelor of Business (Event Management), which is usually full-time for three years.
If you're at entry level, try to gain experience through internships or volunteering at event planning organisations or festivals in administration, volunteer coordination, catering and event assistance.
If you're changing careers, try to identify your transferable skills such as meeting coordination, function planning or conference administration.

Attributes
Autonomy
Interpersonal
Initiative
Organisational
Team Work
Communicator
Self-Motivator
Team Player

Key Skills
MS Office Proficiency
Administration Skills
Written Communicator
Time Management
Marketing

Future Prospects
There are numerous opportunities for Event Coordinators to further their career, such as undertaking senior roles in hospitality, tourism or event management. There are also academic pathways, such as completing a Master of Management (Tourism and Event Management).
Career advancement in this field can lead to other roles such as:
Events Coordinator
Events Manager
Marketing Coordinator