Epidemiologist
Job Description
Epidemiologists are public health professionals who investigate patterns and causes of disease and injury in humans. They seek to reduce the risk and occurrence of negative health outcomes through research, community education and health policy.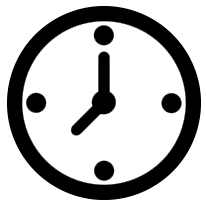 Hours
Most epidemiologists work full time and have a standard work schedule. Occasionally, epidemiologists may have to work long or irregular hours in order to complete fieldwork or tend to duties during public health emergencies.

Qualifications
Epidemiologists typically need at least a master's degree from an accredited college or university. A master's degree in public health with an emphasis in epidemiology is most common, but epidemiologists can earn degrees in a wide range of related fields and specialisations. Epidemiologists who direct research projects—including those who work as postsecondary teachers in colleges and universities—often have a Ph.D. or medical degree in their chosen field.

Attributes
Analytical
Communicator
Detail Orientated
Educated
Efficient
Organised
Problem Solving

Key Skills
Electronic Disease Surveillance
Data Analysis
Public Health Programs
Epidemiologic Studies
SAS
Outbreak Investigations

Future Prospects
Interest in public health and epidemiology has increased over the past decade. The number of master's degree programs in public health specialising in epidemiology, as well as the number of graduates from these programs, has increased. Some entrants are finding strong competition for jobs, but applicants who are willing to work in any of the various specialties found in this occupation, rather than those tied to one specialty, may have less difficulty finding work. Because epidemiology is a diverse field, opportunities can generally be found if one takes a broad view.