Truck Driver
Job Description
Heavy Rigid (HR) Truck Drivers are individuals who are licenced to drive vehicles with unlimited gross vehicle mass and tow trailers up to 9 tonnes without axle limitation. Heavy Rigid vehicles may include buses, trucks or articulated buses with more than two axles.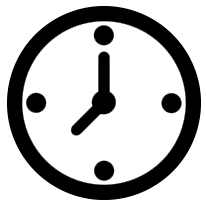 Hours
Hours are varied depending on your choice of vehicle work. Generally Heavy Vehicle Operators work shift work or long hours sometimes late into the evening or early hours of the morning.

Qualifications
LR or MR licence for at least a year. All truck licencing is managed at the state level and conducted in person, so investigate local truck driving schools.
Gain your HR licence by passing a theoretical test, practical driving skills test and eyesight test. Some states will also ask you to obtain a medical certificate.
Earn a forklift licence. The average course will take 4 days to complete, and there are no minimum entry requirements
Dangerous Goods Certification

Attributes
Reliability
Self-Motivation
Drivers Licence
Communication Skills
Team Work
Autonomy

Key Skills
Heavy Rigid Licence
Driving
Forklift
Good knowledge of Australian road rules
Location excellence
Knowledge of correctly securing loads

Future Prospects
HR Truck Drivers can further their careers by qualifying as Heavy Combination or Multi Combination Truck Drivers.