Caretaker/Janitor
Job Description
Janitors or Caretakers maintain the cleanliness and safety of the buildings in which we live, work, learn and shop. They clean the interiors, and often the exteriors, of these facilities. Some also make minor plumbing and electrical repairs. Janitors go by several job titles including custodian, cleaner, custodial support technician, cleaning technician and environmental services technician.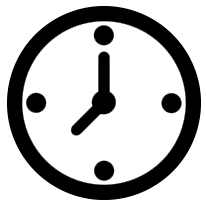 Hours
Mostly afternoons or after hours work.

Qualifications
Formal qualifications are not required to become a Cleaner, although depending on your work; some employers may need you to have a police check. Successful completion of year 10 is usually the minimum education standard required.
Obtain work experience in the field and receive on-the-job training. If you want to formalise your learning, undertake a Certificate III in Cleaning Operations.

Attributes
Communicator
Detail Orientated
Organised
Problem Solver
Self-Motivated

Key Skills
Mechanical Aptitude
Physical Strength
Time Management
Cleaning
Maintenance
Security

Future Prospects
You may like to think about moving on from this career, some transferable skills can be utilised in roles such as;