Actor
Job Description
Actors are performers who work as characters in theatre, film, television, and other performing arts media.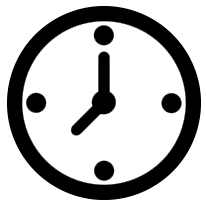 Hours
Work hours for actors are extensive and irregular. Early morning, evening, weekend, and holiday work is common. Some actors work part time. Few actors work full time, and many have variable schedules.

Qualifications
Formal qualifications are not necessary to work as an Actor in Australia, however the skills and contacts gained through formal training are likely to increase your employability. Auditions and/or previous acting experience are the most common pathways in which to be accepted into a course. A great way to start is to audition as an 'extra'—actors who have no lines to deliver but are included in scenes to give a more realistic setting.
Consider these courses below to get one step ahead;
Bachelor of Performing Arts
Advanced Diploma of Performing Arts (Acting)
Bachelor of Acting

Attributes
Creativity
Confident
Communicator
Memorisation skills
Persistence
Energetic
Reading skills
Physically coordinated

Key Skills
Reading skills
Research
Passionate
Resilient
Focused
Performing

Future Prospects
As an actor's reputation grows, he or she may work on bigger projects or in more prestigious venues.
Some actors become;
Some actors do voiceover or narration work for animated features, audiobooks, or other electronic media.