Aged Care Worker
Job Description
Aged Care Workers provide supervision and support to elderly people by assisting with daily activities and personal tasks in residential establishments, clinics, hospitals and private residence. This often includes providing support with eating, showering, dressing, tidying and cleaning.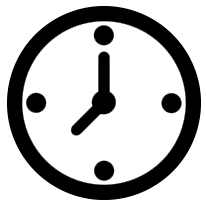 Hours
Aged care work is rarely 9 till 5. Up to 63% of work in this industry is part-time, meaning there's lot of flexibility.

Qualifications
Aged Care Workers you will need to complete a qualification in individual support or undertake a traineeship.
Courses and training that will assist in gaining knowledge in this field of work are:
Certificate III in Individual Support (Ageing)
Complete a traineeship at an aged care facility, under the direct instruction from senior Aged Care Workers.
Consider completing a first aid certificate to be able to administer basic first aid if you find yourself in an emergency situation.

Attributes
Communicator
Cheerful
Compassionate
Friendly
Interpersonal
Patient
Resilient
Self-Motivator
Team Player

Key Skills
Aged Care
First Aid Certificate
Emotional Intelligence
Support
Time Management

Future Prospects
Career progression in this field can lead to other roles such as:
Residential Support Worker
Community Support Worker
Assistant in Nursing